Become a member
When you become a member you gain access to our quarterly newsletter, "Focus", a lively source of topical news and informed views often quoted by other media and societies. We hold a programme of regular meetings and social events designed to inform, stimulate and entertain.
The Society publishes guides and material of local interest and carries out other practical projects to enhance the Town's appearance and atmosphere.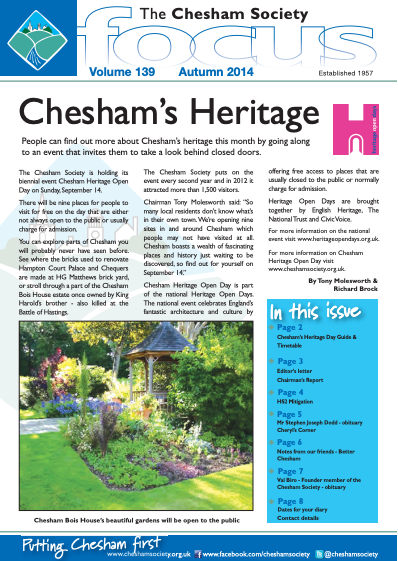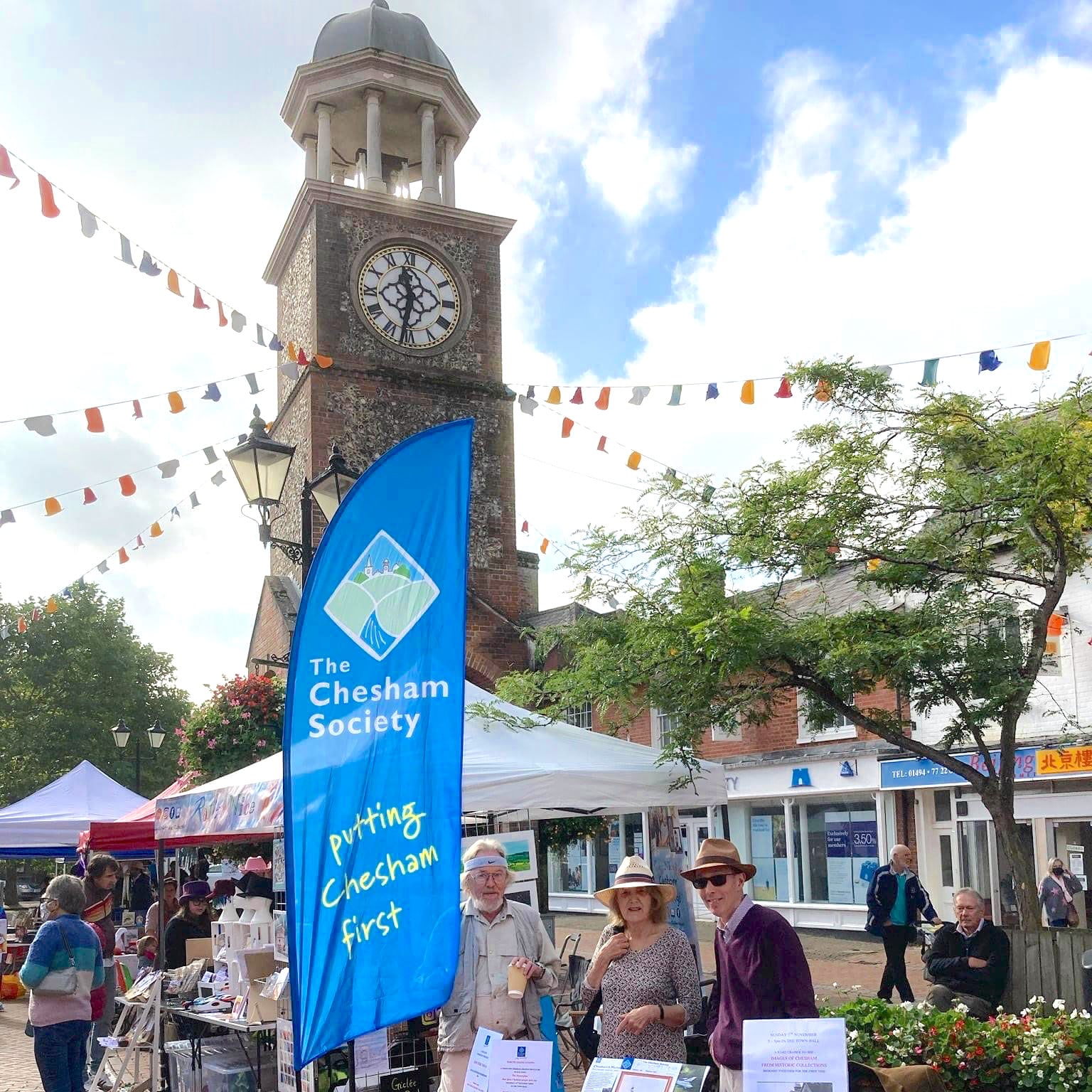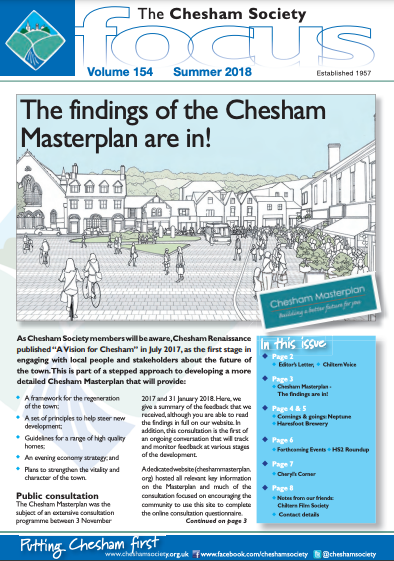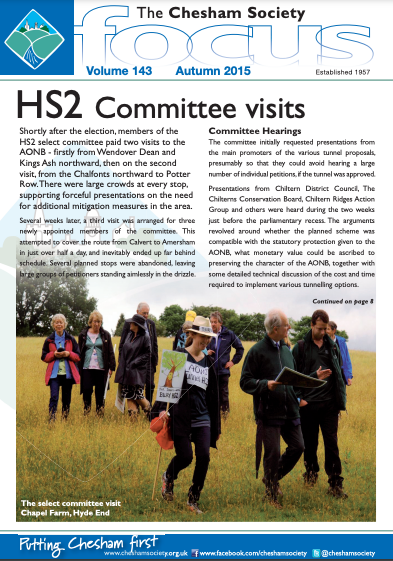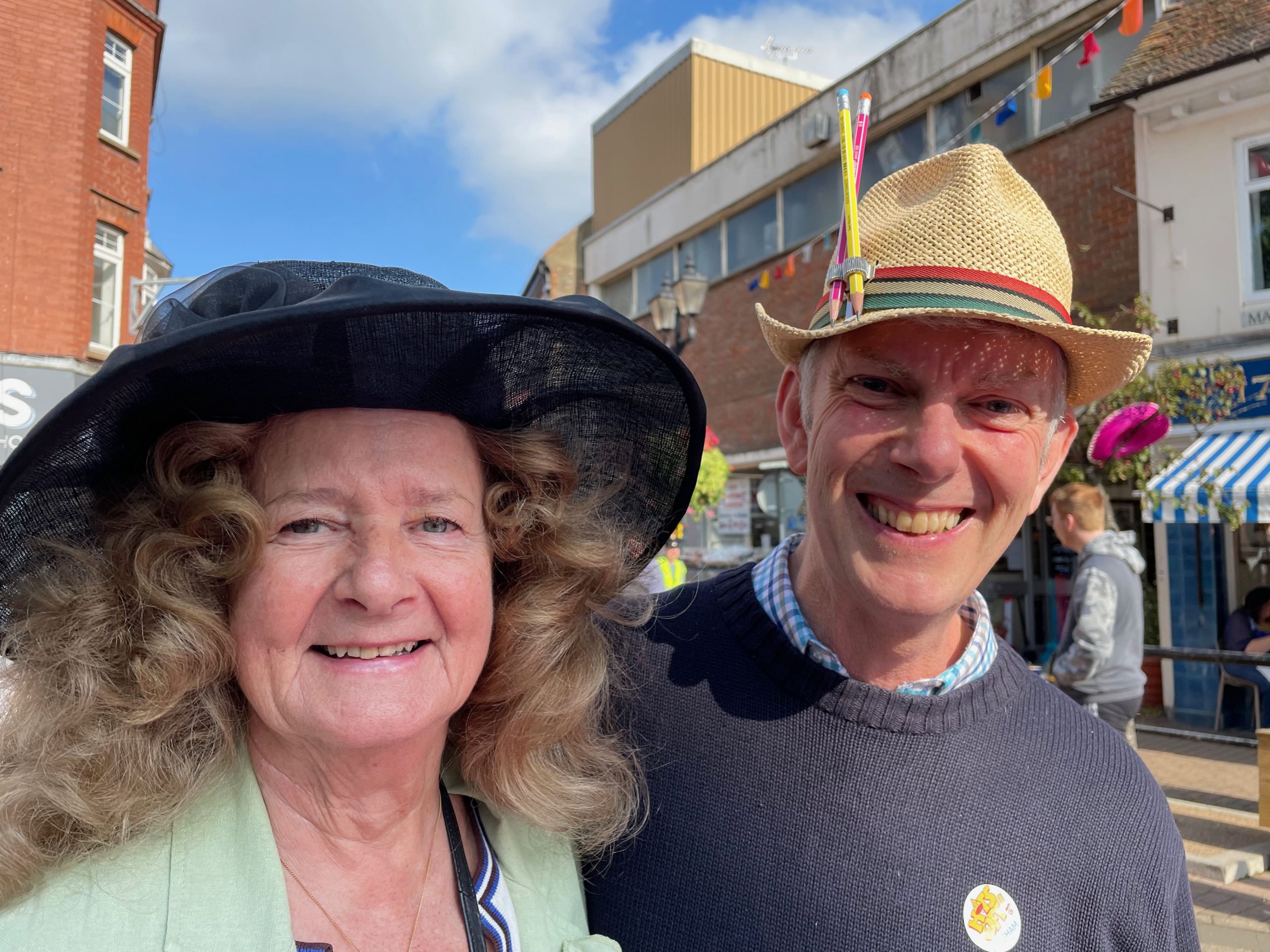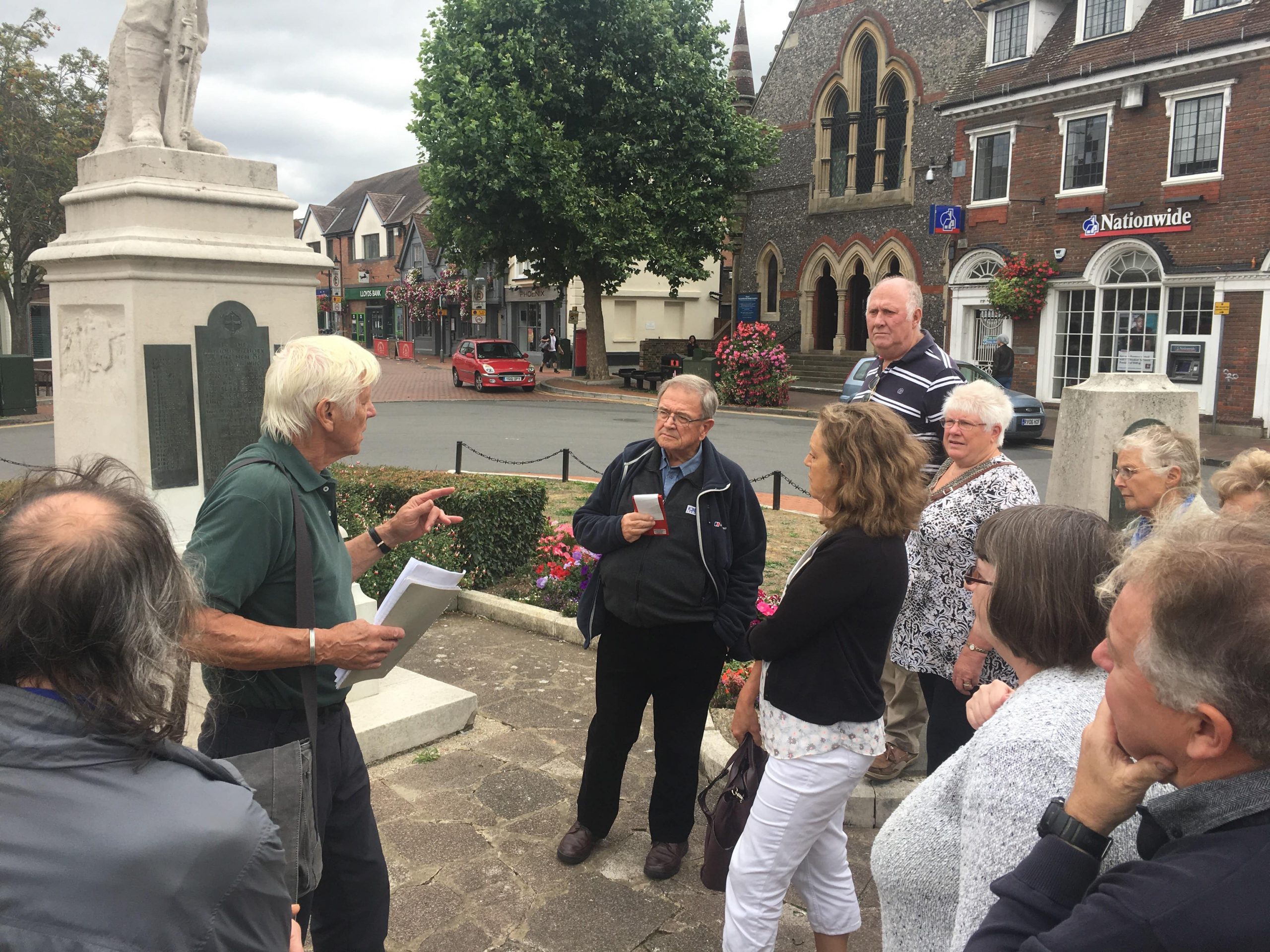 Hats Off Chesham stall-min
Chairman and Ray Williams-min

Join our email list to receive the latest news and events
Join the Chesham Society committee
Would you like to join our committee? Simply download the form, complete and send to :
The Chesham Society, c/o 7 Meades Lane, Chesham, Bucks HP5 1ND.
Please note that all signatories must be paid up members of the Society
Download Committee member nomination form